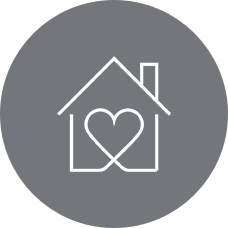 Identify and Respond to Poor Housing Conditions
Cleveland's Right to Counsel identifies and responds to poor housing conditions.
In 2022, approximately 82% of Cleveland's Right to Counsel clients indicated there were defective housing conditions in their home. These issues included but were not limited to: inadequate or inoperable toilets, sinks, and showers; inadequate or inoperable heat during winter months; mold and mildew; holes in walls, roofs, and floors; rodent infestations; leaks and flooding during rain; broken or missing doors and windows; exposed electrical wiring; and lead paint.